In The News
GHM Insurance Agency Recognized for Exceptional Customer Service
JUNE 30, 2021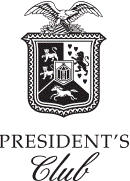 GHM Insurance Agency Recognized for Exceptional Customer Commitment and Service Excellence
GHM Insurance Agency recently was selected as a participant of The Hanover Insurance Group's President's Club, an elite group of independent insurance agencies from across the country.
The Hanover's President's Club agencies are recognized for delivering outstanding value to their customers through their insurance expertise and responsive service.
The Hanover partners with a select group of 2,100 independent agents nationwide and only 5% are recognized with this distinction. GHM Insurance Agency was one of the select few independent agencies. This is the 13th consecutive year GHM Insurance Agency has been selected as a participant of The Hanover's President Club.
"We are proud to partner with the talented team at GHM Insurance Agency," said Richard W. Lavey, president, Hanover Agency Markets. "Their deep insurance expertise makes them valued and trusted advisers to their clients, delivering a superior customer service experience."
The agency will be formally recognized for its selection as a participant of the company's President's Club during a national business conference later this year.
"GHM has represented Hanover Insurance for over 50 years. They consistently deliver a wide range of competitive insurance products for families and business owners in Maine and across the country, all backed with exceptional claim service. We're proud to represent such an excellent insurance company" said Bill Mitchell, President at GHM Insurance Agency.