In The News
GHM Insurance Launches WickedGoodRates.com
JUNE 16, 2021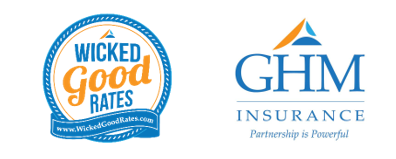 GHM Insurance launches WickedGoodRates.com
to compete against national insurers
WATERVILLE, ME – June 14, 2021 - Maine-based GHM Insurance is introducing a new shopping portal for people seeking lower-cost options for car insurance, home/renters, business, life insurance, and more. The insurance shopping portal WickedGoodRates.com is locally managed and operated, and provides consumers access to rates from up to 20 well known insurance companies that are competitive against major national insurance carriers, while keeping their business local.
"Many Mainers have been lured away and taken their insurance business out of Maine," said Bill Mitchell, President of GHM Insurance. "WickedGoodRates.com addresses this by giving Mainers another option for competitive insurance rates combined with easy access to friendly, knowledgeable insurance agents who live and work in Maine, and will help Maine consumers make well informed decisions about what coverages and limits are right for them."
GHM began developing the new portal in June 2020 which launched in May 2021. "It's been an amazing project that all came together in May 2021" said Mitchell. "Its initial focus is on helping Mainers save money on car insurance, and we will be quickly adding features for home/renter's insurance, RVs, business insurance, and life insurance".
Founded in 1901, GHM Insurance is a Maine based independent insurance agency representing over 20 insurance companies offering a full range of competitively priced insurance products to over 6,500 Maine families, individuals, and business owners.
For more information visit www.WickedGoodRates.com and www.ghmagency.com