In The News
Waterville Area Boys & Girls Club and YMCA Awarded $5,000 Donation Through Liberty Mutual® and Safeco Insurance® Emergency Community Support Grants
MAY 15, 2020
Bill Mitchell is Helping Give Back to Local Community During COVID-19 Crisis
Waterville, ME (May 13, 2020) – GHM Insurance is pleased to announce that Waterville Area Boys & Girls Club and YMCA at the Alfond Youth & Community Center (AYCC) has received a $5,000 donation from Liberty Mutual and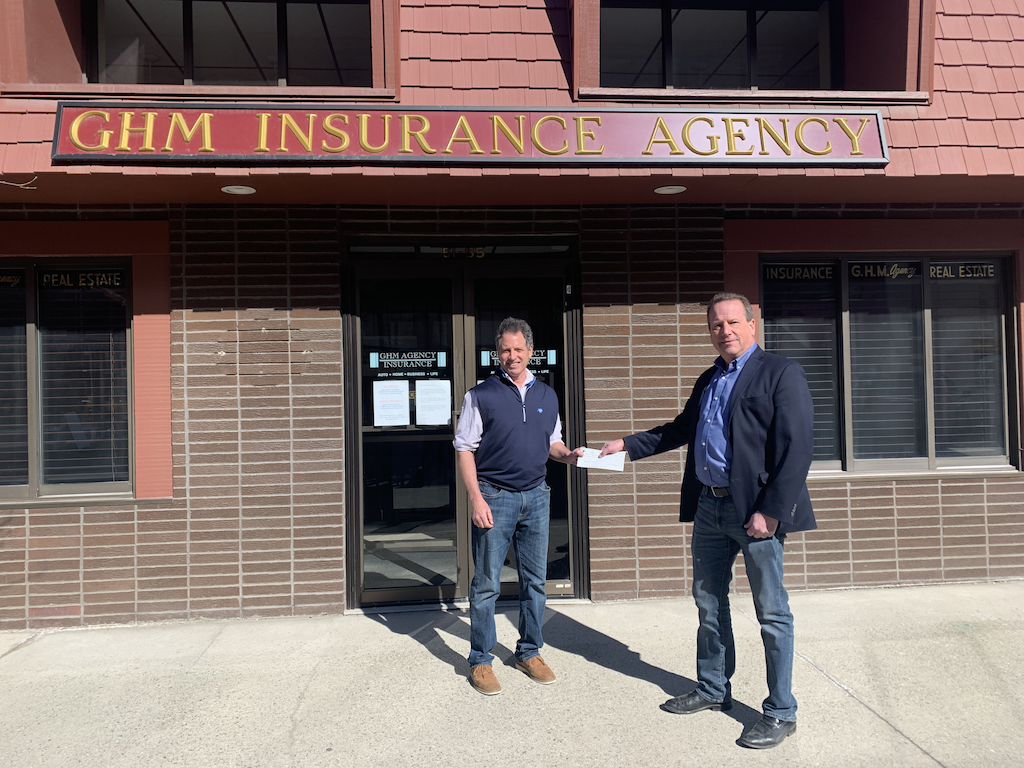 Safeco Insurance as part of an Emergency Community Support Grant to help independent agents give back to their local community during the COVID-19 crisis. Nominated by Bill Mitchell of GHM Insurance - the donation will go directly to the AYCC, a nonprofit organization dedicated to inspire and enable all young people and their families to realize their full potential as healthy, productive, responsible and caring citizens.
"My agency, and family, have been supporters for multiple generations. My father and his brothers grew up at the Waterville Boys Club in the late 1930s and early 1940s. One of his brothers is retired Senate Majority Leader George Mitchell. He's a great example of how critical organizations like Boys & Girls Club can support and mentor local kids. We are incredibly thankful for Liberty Mutual and Safeco Insurance for stepping up to the plate and providing extra funds to help the community when we need it most," said Mitchell. "The AYCC is helping to provide our community with essential meals and childcare services for hospital staff and first responders. This $5,000 donation will help them continue to make a difference in our community."
Since day one of facility closures, March 16, 2020, we started preparing and distributing up to 1,000 meals, Monday through Friday, at six different community locations. "The vast number of food insecure kids in this community rely on the school system and us to get their three balanced meals a day," states AYCC CEO Ken Walsh. "Its amazing community partners like Bill Mitchell and Safeco that allow us to continue serving of those who need us most."
In addition to serving meals
to food-insecure families, the AYCC started providing child care day camp for children of health care employees and first responders. Monday through Friday, the camp serves up to 100 youth between the ages of 3 and 12 years old from 6:00 am to 6:00 pm. "I don't know what I would have done without this camp," explains a mother employed at MaineGeneral Medical Center. "Not only can I work my full shifts but I know my children are safe, doing their school work, and having a great time with talented mentors."
"The goal of the Emergency Community Support Grants is to help our independent agents make an immediate impact during this critical time in the local communities where they live and work," said Alexis Holzer, Program Lead for Independent Agent Giving at Liberty Mutual and Safeco Insurance.
Liberty Mutual and Safeco Insurance have a rich history in supporting local and national causes on the corporate level with the Liberty Mutual Foundation, Safeco Foundation, the employee involvement program Liberty Torchbearers, as well as through its Independent Agent Giving programs.
In addition to the $1M emergency community support grants, Liberty Mutual and Safeco Insurance already committed to invest $375,000 into local nonprofits in 2020 through the Independent Agent Giving programs, Make More Happen and Change Agents.
For more information, visit www.agentgiving.com.