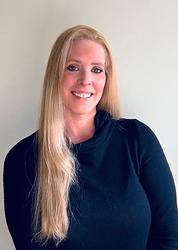 Melissa Davenport of Skowhegan joined the business insurance team at GHM Agency as an account manager in January 2023.
Sharp-eyed clients might recognize her name from a previous stint with GHM, from 2005 to 2019.
Melissa has nearly two decades of insurance industry experience, having worked as a workers compensation adjuster in Connecticut and for GHM once before, also as an account manager in the business insurance division. She is maintaining her Accredited Advisor in Insurance (AAI) and Certified Insurance Counselor (CIC) designations.
Because she enjoys getting to know her clients and the new challenges each day brings when you work in our industry, Melissa is glad to be back at GHM.
Melissa is a graduate of Ashford University in Clinton, Iowa, where she earned a bachelor's degree in behavioral science.
Outside of work, she enjoys spending time with her family, listening to music, traveling and camping.