Life Insurance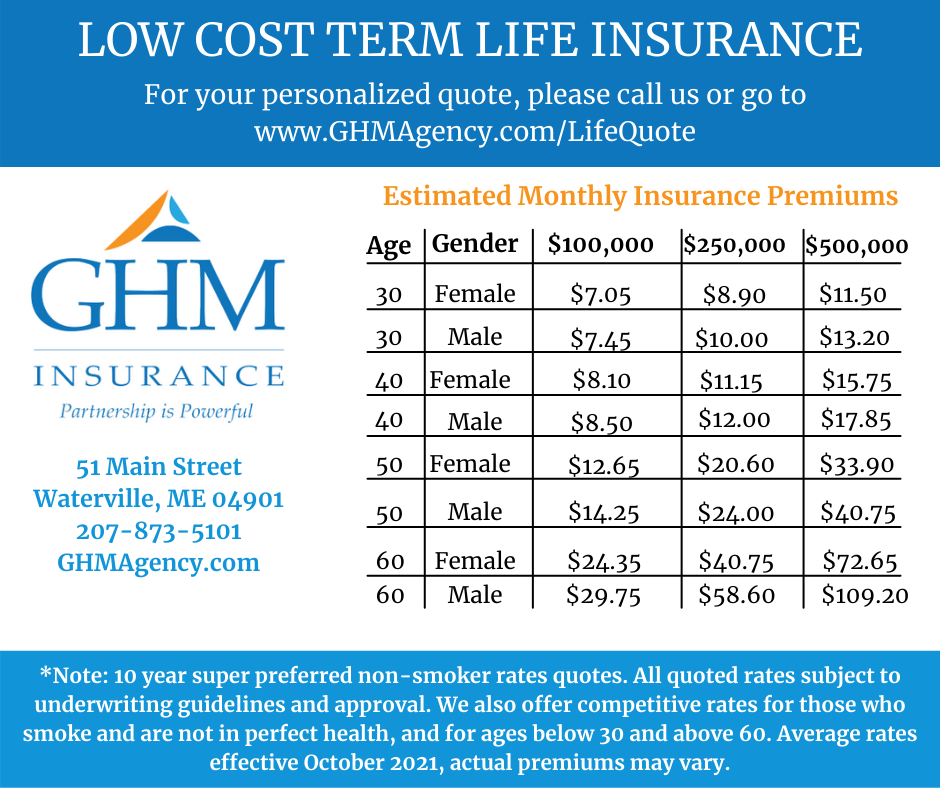 Personal. Business. Estate. We have coverage for your life, livelihood, and your future.
When purchasing Life insurance for personal needs you should consider debt, educational costs for your children (if applicable), the loss of income to your spouse and/or children, cost of day care for young children, and funeral expenses.
Business owners have special Life insurance needs ranging from funding purchase and sale agreements, securing a loan from a bank, providing protection for a key person or providing deferred income to a key employee.
For estate planning, special types of policies such as Survivorship or Second To Die policies should be considered.
Many people believe that they must be in excellent health to qualify for life insurance. While your health may affect the price and availability of coverage, GHM represents carriers that specialize in Life Insurance for individuals in most age ranges who are in perfect health as well as those in less than perfect health.
Term Life Insurance
Term Life Insurance is typically the least expensive kind of Life Insurance. You generally lock in rates for a pre-determined period of time such as 10, 15, 20 or 30 years. You can usually purchase as little as $25,000 of coverage, up to $5,000,000 or more.
Whole Life Insurance
With Whole Life Insurance, insurance carriers typically guarantee a level death benefit at a premium guaranteed for life. At any time during the life of the policy you can surrender the contract and receive a pre-determined amount of cash known as cash value.
Universal Life Insurance
Universal Life insurance is a combination of Term insurance and cash saving. Most policies have a guaranteed interest rate that will earn interest on the cash value of your policy but also provide the potential of a higher interest rate depending upon market conditions. Universal Life policies are very flexible and typically allow the owner of the policy to lower the face amount throughout the life of the contract.